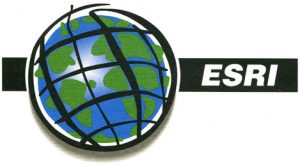 ESRI Statewide Site License for Connecticut Public Higher Education Institutions
Who is eligible to use the ESRI site license software?
Currently, all campuses of the University of Connecticut are listed in the license agreement.
UConn users: All software and associated materials to be installed on University-owned machines are distributed via the UConn OneDrive.  Contact Rich Mrozinski for distribution information.
Along with the UConn campuses, the Connecticut State Universities [Central, Southern, Eastern, and Western] along with all community colleges are eligible to use the software.
ConnSU and community college users: Contact Steve Gorman for distribution information.
General Comments
The ArcGIS programs need to be installed on a Windows based machine.  ArcGIS will not run in the MacOS, unless you are running some sort of Windows virtualization program (i.e. Parallels).
Faculty and staff can install ESRI software on a personally owned PC for education and research purposes only.
Students software availability includes a 1-year license for ArcGIS Desktop on their PC or ArcGIS Pro (licensed through their UConn AGOL account).
Eligible units can obtain unlimited seats for each product.
You are responsible for software installation. Staff from the Geography Department will not perform the software installation.
Requesting ESRI software
Users at any of the UConn campuses, please send an email to Rich Mrozinski to request ESRI software.
Please be as specific as possible about which software and what version you are requesting.
To verify your affiliation with UConn, all emails requesting software should originate from the UConn domain. That is, your message must be from an email with a @uconn.edu at the end.
Users at any of the ConnSU or community colleges must contact Steve Gorman to request ESRI software.